EXHIBITION runs 1 – 16 July 2023

at Black Stump Gallery Broome
Collection available to preview and purchase 29th June 10am
From Bologna to Broome
The Art of Leon Pericles AM
On the back of the prestigious invitation to exhibit at the Accademia Belle Arti Bologna, Italy and with a world of places to visit Leon's return to Broome is a special one. Having done several appearances as the 'artist in resident' at Cable Beach Resort, Broome feels like a second home. He's very excited to once again show his works to a community he adores. Now represented by Black Stump Gallery Leon will release his newest Broome-themed etching Of Cyclones They Do Fear during his solo exhibition From Bologna to Broome.
OPENING NIGHT
Friday 30 June 5-7pm
Exhibition opened by Hon. David Alan Templeman MLA, Minister for Culture and the Arts; Sport and Recreation; International Education; Heritage
Meet the artist and enjoy music, wine and light refreshments
About The Artist
Fine Artist, Master Printmaker, Painter and Sculptor.
Australian painter and master printmaker Leon Pericles has held more than 160 solo exhibitions and won national and international acclaim over a career spanning more than 50 years.
Leon's creativity and imagination, combined with impressive technical skills, has cemented him as one of Australia's most prominent and prolific artists. Although best known for his paintings, prints and collages, he has moved smoothly between mediums including sculpting and designing and from the abstract to realism.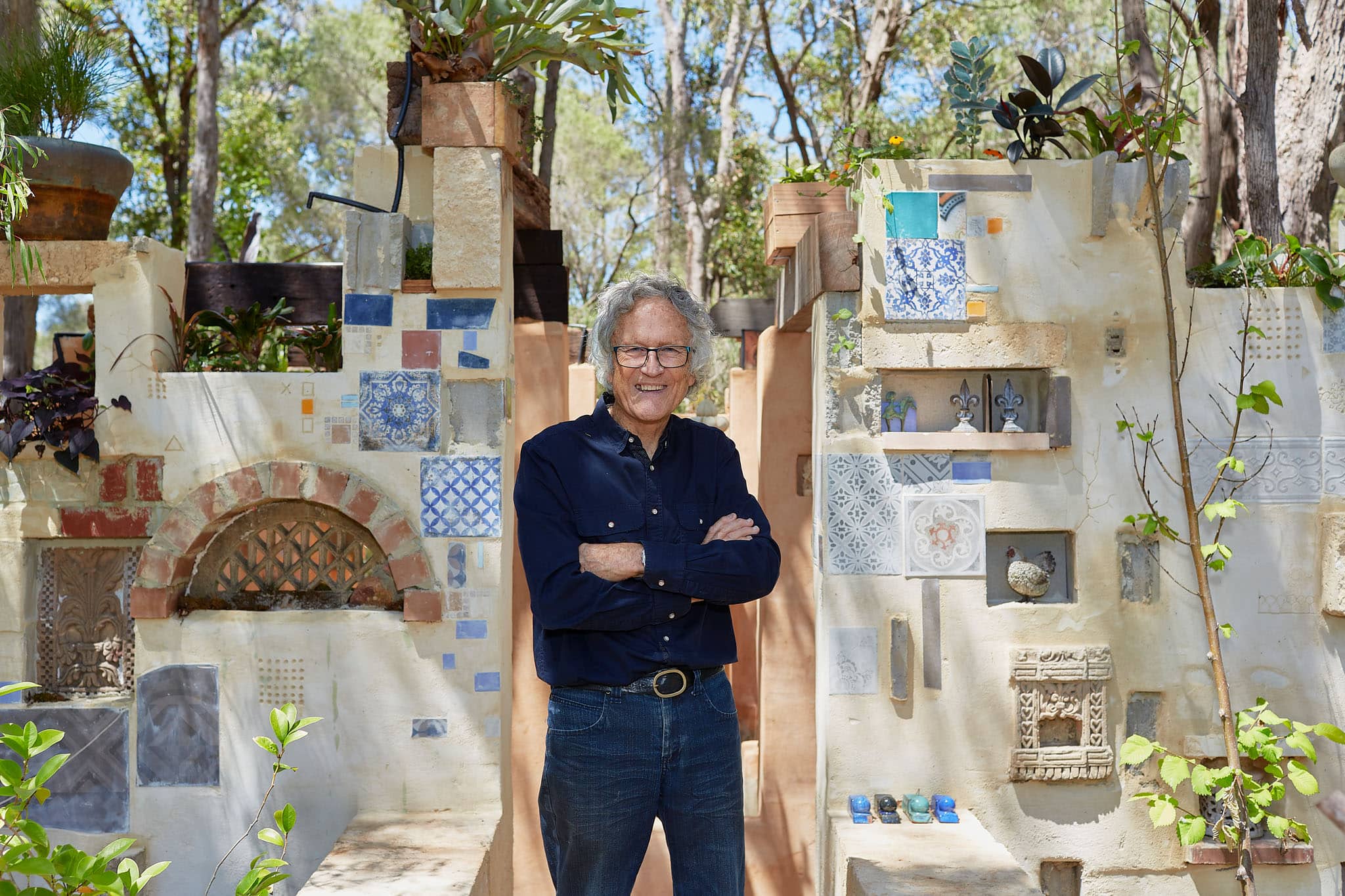 Artworks