About Black Stump Gallery
Black Stump is a contemporary Gallery dedicated to bringing you unique and beautiful artworks inspired by Broome and the Kimberley.
Emma and Simon love the Kimberley and are very proud to have achieved their long term dream of having their own gallery in Broome. They have been travelling to the Kimberley for the past 20 years, exhibiting Emma's own artwork in various galleries and pop up shops, as well as Artist residencies at Cable Beach Club and are now very excited to have their own space which also incorporates other local artists.
We first headed up north on a camping trip in our old ute back in in 2001 and could not stay away. I was absolutely blown away on that initial trip travelling the Gibb River Road and up to Mitchell Falls and Kalumburu.
The remoteness and striking landscapes really was the most amazing experience. The roads were pretty rough in the old Landcruiser! Camping under the stars with nothing but a mozzie net and a mattress and an old barby grate to cook on.
It was simple, and I wouldn't change a thing! Whistling kites hovering in the smoke of our campfire, catching my first Barra and cooking it on the coals whilst watching the full moon rise above the range. It was a trip of a lifetime and we still head out bush as often as possible.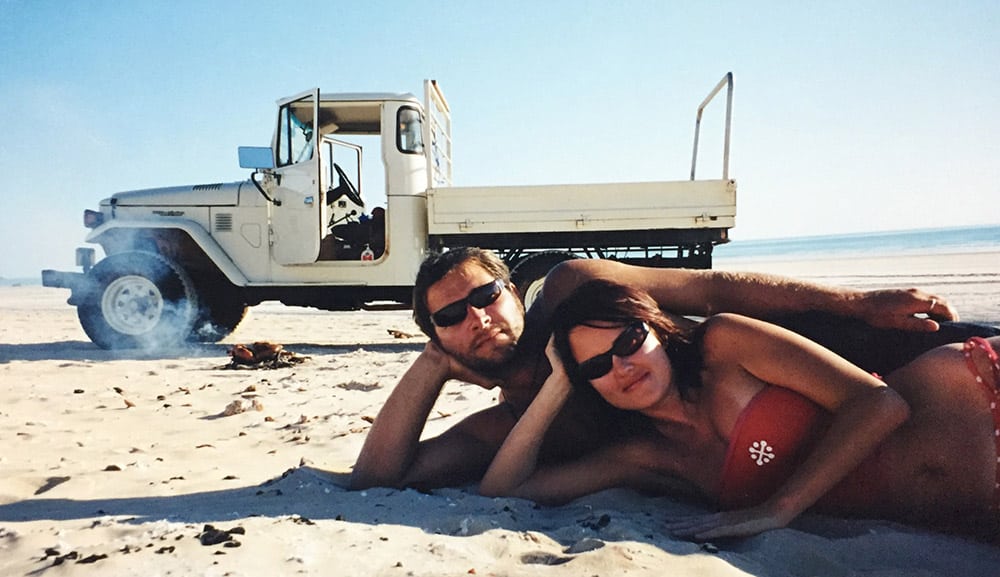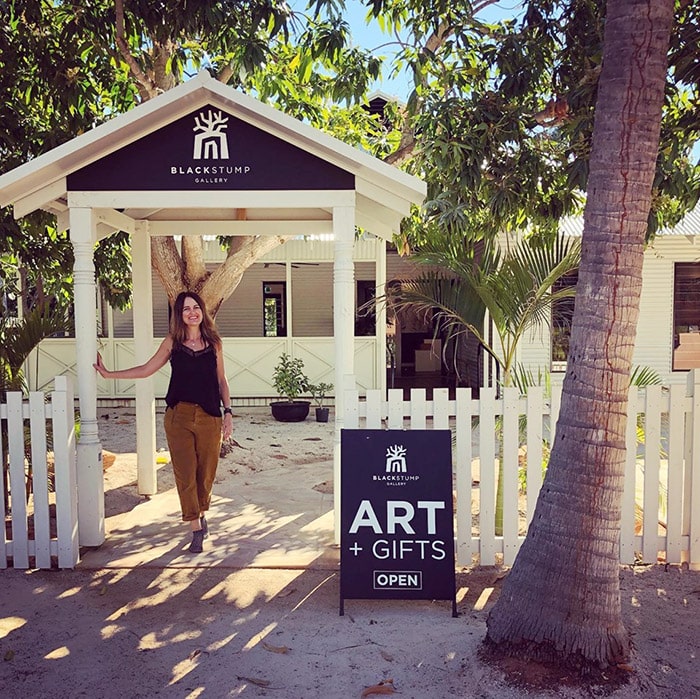 Located in Old Broome, Black Stump exhibits a wide range of works in various media and locally inspired Australian made art and gifts.
Black Stump products will always be made in Australia. Proudly, this helps support local businesses and also reduces our carbon footprint.
The original artworks are unique and characterised by a deep connection to the land and its natural beauty.
Black Stump Gallery brings together select artists who showcase their own interpretation of this captivating region of Australia.
Visit Black Stump Gallery for your own piece of the Kimberley. We'd love to see you there!

Black Stump Mandurah by Emma Blyth
After having an established gallery in Mandurah for 15 years Emma is very proud to now combine her art at Black Stump Gallery with other local artists. Black Stump Mandurah features Emma's paintings and art gifts with other selected artists showcasing unique artworks inspired by the region.
Emma originally started a graphic design business in Mandurah and the Crab Fest artwork created in 1999 was the reason why she pursued painting as a career. "I'll never forget that moment when I was asked to paint the artwork for the very first Mandurah Crab Fest! I was so excited to create an artwork for an event to showcase our beautiful city and of course our good old Blue Manna Crab." I am so proud that from auctioning my Crab Fest originals artworks we have raised over $20 000 for various charities including Telethon, Bushfire appeals and local schools."
"I am forever humbled by the local Mandurah support for my artwork which has enabled me to follow my passion and grow beyond my hometown. My artworks are now held in private collections around the world."
Over the years Emma's artwork has become synonymous with Mandurah. You can see her works in public artworks throughout the city, murals at local schools, in restaurants, a hotel and even flags on the New Mandurah Bridge!
"I have been so well supported by the City of Mandurah and I get so excited when they utilise my artworks around the City."
Her love of Australia is obvious and this has seen Emma travel much of it camping out in the back of a ute with a sketchbook in hand. From the waterways and birdlife of Mandurah's coastline and estuaries to the unique colours, remoteness and wildlife of the outback, Emma is never without an idea to put on canvas. The Western Australian lifestyle inspires Emma to utilise large brush strokes and vibrant colours to portray a range of Australian scenes.
Emma also now creates Australian made art gifts to promote our amazing region and beyond. Visit www.emmablyth.com.au to shop her entire range.
Come and view Emma's art and local artists paintings and art gifts at 75 Mandurah Terrace inside the Mandurah Visitor Centre.